WRS Solutions – Leading Providers of Electronic Security
Whatever your requirements, at WRS we are one of the UK's leading and most trusted electronic security providers and have the experience, expertise and technical knowledge to ensure that you, your premises and your business are in safe hands, 24 hours a day, 365 days a year. Our specialist consultancy, installation and maintenance services keep our commercial and industrial customers protected, confident in the knowledge that they are in reliable hands.
"I am writing to express my appreciation of the effort, commitment and positive attitude demonstrated by yourself and the WRS Team leading to the to the successful outcome of the security arrangements for the SMC Marchwood project.

Port operational duties will be handed over from MOD to SGL in the very near future and i am sure the security measures put in place by WRS will meet the demanding criteria as requested by MOD and Solent Gateway Ltd"
"We have used WRS for over 5 years for the service and maintenance of intruder alarm.
They have always offered prompt remote assistance with any issues we have had.
We would recommend them to anyone needing such a value for money service level agreement"
"WRS have provided the annual maintenance of our security systems for several years, so when it came to upgrade the system we asked them to quote.  Of all the proposals received, theirs was the most detailed and we really felt that they had understood our requirements and provided a system to match, rather than simply offering a generic quote.  As a result, we ordered the new system from them.  The installation was done very efficiently and professionally, with no disruption to our normal working activities, while at all times ensuring the site was fully covered by operational cameras.  We are very pleased with the outcome."
"Following the installation of the system the difference was apparent with almost immediate effect. No cars were stolen and after the initial cost layout for the installation, the savings year on year over our manned guarding bills were over 90% which sounds too good to be true but that's the reality.."
"WRS Solutions have been providing CCTV security to Eldon Electric Ltd over a number of years. In that time we have received nothing other than a very professional and efficient service. We enjoy much more of a personal approach which we didn't experience with previous CCTV providers. They take time to understand our requirements and this has always been demonstrated in the service they have offered to us. We would highly recommend WRS Solutions and their services."
"We have recently worked with WRS for the first time ( a new door entry security system being installed) and can only say that in the entire process from quotation to installation WRS have been a delight to deal with   .  The quality of workmanship has ensured that the system works faultlessly and we would definitely recommend them."
"WRS have provided an excellent personalized service in the installation of our new site security systems, this bespoke solution is perfect for the unique needs of our business now and in the future"
"WRS Solutions are a very professional ,easy to work with company . They have a good level of expertise in their field and work to high standards. They are an excellent company to do business with ."
"We were initially approached by WRS to discuss our security requirements following a customer recommendation as our CCTV cameras needed upgrading and our security systems needed reviewing.

Thanks to WRS Solutions we now have a more streamline system, which is reliable and much more cost effective. We have a relationship with WRS solutions which is evolving continually and we find them approachable and responsive."
"WRS have been a valued provider of security systems for J G Pears for a number of years now, working across multiple sites and over multiple disciplines. They have provided us with CCTV and Access Control solutions which are bespoke to suit our individual needs.

The CCTV systems which WRS have installed and maintain, have proven to be essential to monitor not only theft, but also the overview of our day to day operations such as the overview of transport movement around our site and the refuelling of our vehicles.

The systems which have been installed have 100% been beneficial to us in a number of ways and I would recommend the friendly, bespoke service which WRS Solutions provide."
"When looking for a new supplier to maintain our CCTV and intruder systems we needed a company which not only understood the world of CCTV and security, but also understood the automotive industry. With WRS Solutions we found a reliable and easy to deal with provider who have partnered with us to upgrade security measures across our sites.

WRS Solutions provide a consistent level of service and are more than capable of finding the best solutions to our business needs"
"I just wanted to say that we are very impressed with the installation from start to finish. WRS Solutions installed the entire CCTV system efficiently and within a timely manner.

Everything is working well, it's been an enjoyable installation no hassle and any issues have been dealt with quickly and in a logical manner. The whole install was very impressive."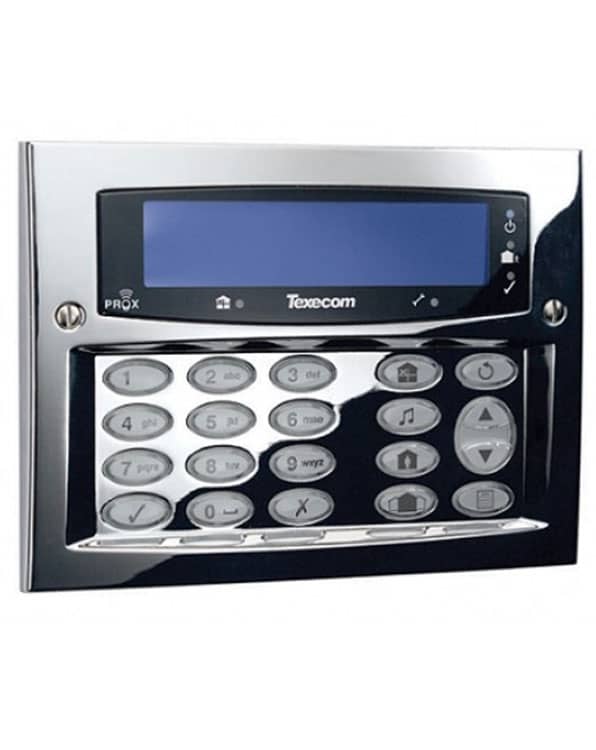 A business, whether big or small, without an intruder alarm is opening up an array of opportunities for crime and theft that will damage your assets
Whatever the intended purpose or budget, a security surveillance system can provide an effective and long term solution that prevents, deters and detects.
From security and protection purposes to time and attendance management, WRS will create a bespoke access control package based on your personal requirements
The upkeep and maintenance of a system is imperative in ensuring you have a fully functioning and reliable security system on site to keep your business protected.
From local schools to large production factories, automated gate access can contribute to any array of sites no matter how diverse your specifications might be.
The early detection of a fire could not only save lives but your stock and assets too and it is also a compulsory requirement through most insurance companies.